Is business on Amazon just all about listing products? Not quite so. Within the virtual marketplace, a seller needs to be visible to the right customers. Let's say you are selling cable wires for mobile chargers. Your product title states only the brand name and the term cable wires. Without an optimized product description, the product likely shows up in the list of cable wires for industrial and domestic purposes rather than its actual intended use. The product thus fails to reach the eyes of customers who want to buy cable wire for chargers. Content is king! The math is simple! The more optimized your product description, the more efficient the reach, better the sales. Here's where Amazon listing optimization comes to your rescue.
So how to do it?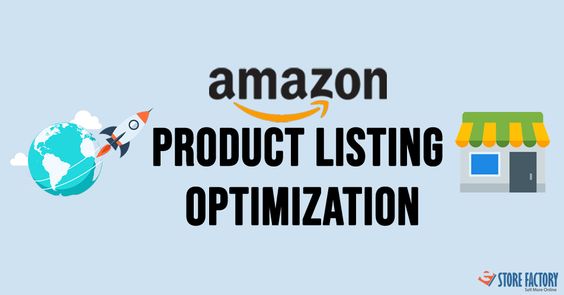 Now the question is, how to optimize your Amazon listing? The first thing that a customer would read is the title of the product. An optimized title should be precise, informative, and compelling. Using relevant high-volume keywords helps boost SERP rankings and gain visibility. A detailed and optimized product title and keyword-rich description will direct the product to the target range of customers. Relevant keywords efficiently boost your product listing and bring traffic to your page. Similarly, use long-tail keyphrases for product descriptions to informatively convince customers and increase conversion rates. Backend keywords and search terms further optimize the description to pave the way to better sales and profit.
Need Help?
Well, just as rewarding it is, sounds like a tiring task too? Leave it up to our Amazon consultants at eStoreFactory. Our team at eStoreFactory will help you optimize your Amazon listing with a guaranteed upscale in SERP rankings. With years of expertise in Amazon SEO and tools like A+ content and enhanced brand content, you can trust us to help you build and grow your brand.