Amazon product photography is a must for selling your products online. When a customer shops in a store, they like to hold and assess the products they are about to buy. Doing so offers them satisfaction in their purchase decision. But this is not possible when it comes to shopping online. With excellent product photographs, you can help your customers see what they are going to buy. It increases customer interaction and allows the customer to make a satisfied and informed choice. Hiring an Amazon photography service can help you add pictures of your products, with the best features highlighted abiding by the Amazon protocol.
Let's see some more benefits of adding high-quality product images to your product description:
For customers online, images speak more than words. A customer may not go through the entire product description but will check each image to see whether that is the product they need.
High-quality product photography adds transparency to your product detail page. Customers can see all the features of a product before going ahead to buy it. So you win convertible page visits and more revenue.
With excellent Amazon product photography, your page becomes an attractive stop for shoppers online. With better customer interaction, achieve brand acceleration and add to the brand value.
You must upload product photos that speak volumes about the intended purpose and answers customer queries. Professional photography service can help you click product photos that highlight the best features of your product. Detailed, high-definition pictures save time by conveying the excellence of the product, and you can achieve quick conversions and more sales. Amazon has a zoom-in feature to let customers have a better look at the products. Your product image needs to be HD and according to the recommended pixel dimensions of the Amazon image protocol. Some other musts while adding product photos are:
The product photo must have a white background
80% of the image area must consist of the product
Images must be of high quality and no blurring or distortion
Illustrations do not account as product images
Misleading photos are not acceptable. For example, do not confuse customers with an image consisting of an additional accessory that is not a part of the product.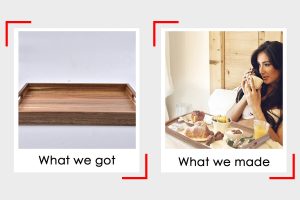 You can leave these technicalities up to an expert Amazon product photographer. Professional product photography can set your product listings apart from others. It helps make your page an attractive and transparent choice for customers who love to make informed and satisfactory purchases.
Along with product photos, lifestyle images add a compelling element to your product description. Customers can visualize themselves using the product with the help of lifestyle images. It also helps develop an emotional connection between your brand and the customer. Lifestyle images convey the happiness and convenience a customer will receive by buying your product. Hitting an emotional note with your buyers adds to the brand value and amplifies your brand image. It persuades the customer to seek the shown experience by buying the product and increases sales. With better customer engagement, get a loyal customer base and boost the brand value.
Cart N' Camera
We are a professional Amazon product photography service, and we click to make you succeed. Our product photography services include infographics, lifestyle images, 3D rendering, and white background editing. Optimize your product page with enhanced product photos that speak volumes about your brand excellence. We click product images to highlight the best features and tell your brand story to customers online. Our team of creative, expert photographers and graphic designers know how to sell with a visual appeal. Get your product images Amazon ready with Cart N' Camera!