The online marketplace is all about a fast and reliable shopping experience for customers. Your Amazon storefront should be an attractive stop for shoppers to seek instant gratification. A customer-friendly and alluring storefront is the key to grow organically within the Amazon network. With an ideal Amazon Storefront, you can boost your sales and build a strong brand affinity. Infographic-rich storefront designs communicate the brilliance of your brand. With EBC enabled multimedia-rich content, bring in convertible traffic to your Amazon brand store and earn more money. Amazon storefront is the face of your brand, which is why you need creative design strategies to make an everlasting impression.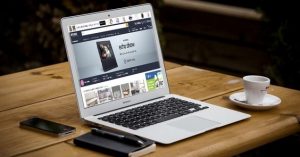 Amazon Consulting Services to the rescue
With the help of an Amazon consulting agency, you can avail expert designers and creative heads to curate a storefront design that narrates your brand story. Visual appeal sells, and the online market competition stands witness to this fact. Adding labeled product photos, unique templates, categorized product catalogs with easy navigation is the charm to get more customers to your page. The better your storefront looks and conveys, the more customers and the higher the sales. The technicalities of designing an optimal Amazon storefront may prove to be challeneging. Amazon consulting is the ultimate solution to your challenges.
We are here to help!
eStore Factory is a hub of Amazon consultants with years of expertise and proficiency in the field of e-commerce. Our team of creative graphic designers and Amazon experts excel at creating visually appealing Amazon storefront designs that exhibit brand brilliance.
We create Amazon storefront designs that resonate with the uniqueness of your brand
Get customized layouts and themes to bring your dream Amazon Brand Store to life
Get marketing strategies and EBC curated designs to fetch in convertible clicks and higher revenue
Provide instant customer gratification through information-rich multimedia content and attractive storefront
Get device and user-friendly designs for easy navigation
Give your storefront a professional and sophisticated touch with dynamic product catalogs
With our Amazon consulting services, we guarantee you enhanced customer retention and brand loyalty. Our design and marketing strategies are 100% result-oriented and effective. With eStore Factory-designed Amazon storefront, improve your SERP rankings and enhance brand value across the Amazon network.