Your business is set up on Amazon, but wait, that's not enough! Optimal Amazon account management is the key to organic growth. You have your hands full with tasks like optimizing your store, managing ads, negotiating bids, and much more. You cannot spend time learning about the features of the Amazon marketplace and then go on to manage your account. Time is money and that's why professional account management is crucial. Amazon Consultants are here to help by guiding your efforts through the complexities of selling online. Let's see why is investing in Amazon consultants services the best decision for your e-business.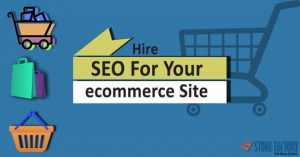 Amazon Experts to manage your Amazon Account 
Amazon account managers work to channelize your time and money through the market network and help yield the best out of your business. Amazon tools and services like Brand registry, PPC, and EBC, etc. are tricky to use. You can trust your Amazon account manager to help you navigate through the platform and optimally use the tools to establish your business. The forte of Amazon experts lies in the curation and implementation of high-return business strategies. They optimize product content and listings to increase visibility and upscale SERP rankings through Amazon EBC and SEO. Doing so improves brand recognition and increases brand value. Sponsored Brand Ads and PPC management tools immensely help expand your Amazon footprint. Leave it up to Amazon consultants to ensure optimal ad placements and negotiate the best bids for your PPC. Hiring a dedicated Amazon account manager allows you one-on-one service with regular updates and reports about your seller central account. Account management helps with custom strategies and ideas that pave your way to success. 
eStore Factory is a hub of expert Amazon consultants with years of experience in Amazon account management. We excel at developing market strategies that guarantee high returns and amplified brand value. Avail of our Amazon account management services at the best price for a rewarding business experience.