As an FBA seller on Amazon, you might have heard of Amazon reimbursement. Considering the largescale operation that FBA is, logistical mistakes are bound to happen. Amazon does detect some of the discrepancies and offers refunds, but it may also miss out on other errors. With a thorough check and regular auditing of reports, one can find the hidden discrepancies eligible for Amazon reimbursement. Without regularly keeping track of your logs and inventory reports, you are prone to lose money as reconciliation gaps may go unnoticed.
Say you have found some discrepancies in the reports during your check. Now the question is how to file an FBA Reimbursement claim? There are two ways to go about it: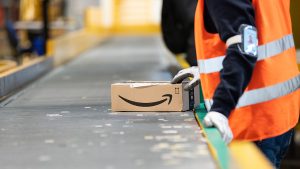 File a claim yourself: You may analyze your Amazon reports and file a refund claim on your own. While this may be a manual and cheap way, this might be a fruitless effort without adequate expertise. You may end up spending hours scanning through Amazon reports and filing an incorrect claim. Your time and efforts will go in vain if you file an invalid claim. Someday might be a lucky one if your novice claim gets through, but the reimbursement you receive might only be a partial amount. Considering the complexity of the refund process, it is always wise to look for expert guidance to maximize refunds.
Hire an expert Amazon Consultant: When you avail yourself of the service of an Amazon consultant, you are free from the tiresome task of scanning through reports and logs. An Amazon expert can do all the manual work with precision and quickly find out reconciliation gaps. Expertise and accuracy save time and money, providing efficient results. With an Amazon consultant to your aid, you can make valid claims to get to Amazon. Calculating a correct and reasonable amount of refund to seek is necessary for a substantial claim. Your Amazon consultant will proficiently handle all report analysis, detect discrepancies, and refund calculation. File a correct claim to get the maximum Amazon reimbursement.
Hiring an Amazon consultant is a cost-effective way. This also means that you have to pay for the service. For sellers who do not want to put in money to outsource the work, an automated claim is another option.
Our team of Amazon consultants is well versed in the complexities of the Amazon platform. We are here to help make your e-commerce experience smooth with our proficiency in Amazon tools and services.