A solid advertising strategy is a catalyst for a successful business online. With Amazon Sponsored ads, you can align your targets to faster and consistent results. Design your digital marketing strategies by setting targets, performance indicators, and budgets to fulfill your business needs. Work on your Amazon sponsored ads and PPC strategy to come up with enticing ads that pull in convertible traffic to your product detail page.
Channel conversions with Amazon Sponsored Ads
Consider Amazon sponsored ads as a funnel. The mouth of the funnel is the extensive reach of these sponsored ads across the market network. It brings more customers in by streamlining clicks to your product detail page or Amazon storefront. It reaches out to specific audiences so that most visits to your product detail pages convert and are profitable. Otherwise, with non-convertible clicks, you end up paying more and earn less.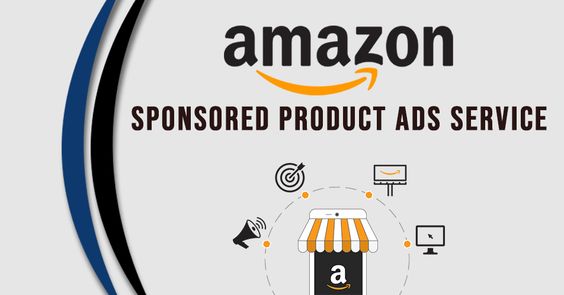 How to bring in customers to your Amazon storefront and product detail page?
Ensure that your targeting is category-specific to avoid non-profitable page visits
Use high-volume relevant keywords for optimized product listing
Three handy types: branded product keywords, complementary product keywords, and sponsored products automatic targeting keywords.
Make efficient use of negative keywords to avoid any money leakage
Optimize bids to leverage ad placement and get more traction and profits
Monitor ad performance regularly to avoid giving unintended advantage to competitors
With Amazon ad placement reports, tweak and optimize ads to stay relevant and result-oriented
While you focus on your ad campaigns and PPC management, do not forget about product detail optimization. The ultimate stop that you bring customers to is your Amazon storefront or product-detail pages. No amount of traffic driven in will be profitable if your Amazon storefront lacks the compelling factor. Enhance and optimize your brand store to retain customers and build your brand on customer loyalty and satisfaction.
eStore Factory: Get the best advertising strategies and solutions
We create data and research-driven advertising strategies that help you boost your business and brand. From keyword research to bid optimization, leave it all up to us. Get the best ad placements and PPC management to achieve high conversion rates and maximum profits. We monitor and analyze ad performance to keep your campaigns up to date. At eStore Factory, we create campaigns worth each penny, so you gain a rewarding business experience.