One of the biggest mistakes you can make as an Amazon seller is undermining the benefits of Amazon SEO. With the help of an Amazon SEO expert, you can improve your sales many folds. As a seller on Amazon, you should always think like a customer to see where you need to improve. Let's take the example of a customer looking for a certain product. The customer always clicks on the product brands that appear on the top of the search list. Customers want fast and reliable purchases, which is why they select the ones that they sight first. With Amazon SEO expert strategies, you can work to bring your product higher on SERP. Not only does this increase your product visibility, but it also drives convertible traffic.
A dedicated Amazon SEO expert will optimize your product listings and content with tools like Amazon Enhanced Brand Content and search engine optimization. Tools like EBC help widen the market reach and improve conversion rates for higher sales.
Let's look at the benefits of hiring an Amazon SEO expert:
Improve your sales with relevant traffic and higher conversion rates.
A professional Amazon SEO service uses enhanced brand content and image optimization to build brand affinity and recognition.
Optimize your product listing and descriptions with enhanced brand content to help customers make rapid and informed purchases.
Amazon SEO experts develop optimization strategies to withstand the dynamics of Amazon algorithms.
With keywords , long tail-keyphrases and backend search terms bring in conversions and keep out irrelevant page visits.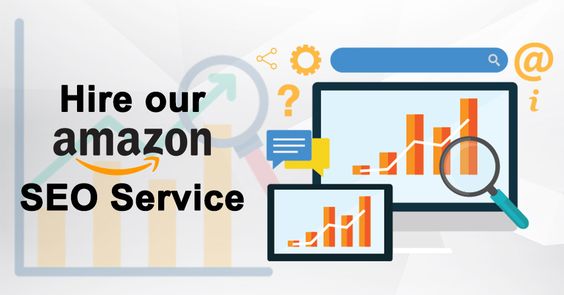 Hire the best SEO services for optimal success
You may be wondering about the difference between regular SEO strategies and Amazon SEO strategies. Well, Amazon works with an algorithm called A9, which determines how your products rank on the search result page. Amazon SEO experts work according to this algorithm to boost your product and brand visibility. With relevant and convertible traffic on your page, your sales increase, and you gain higher revenue. Better visibility and brand affinity not only help tangibly but also improve brand loyalty and customer trust. With enhanced brand content, you can improve customer engagement on your page and retain a loyal customer base. Amazon SEO experts strategize and guide you for an overall boost in your sales and brand performance.
Connect with eStore Factory for Amazon SEO services
eStore Factory is a hub of professional Amazon SEO experts with years of experience in crafting the best content strategies. We save you the time and effort of meticulously scanning for keywords and working with tools like enhanced brand content. We curate data-driven strategies to improve your SERP rankings, sales, and brand recognition.