Visuals are likely to leave a lasting impression on a person's mind.
How Effective Is Ecommerce Product Photography?
According to the statistics and market research, it has been proven that visuals are likely to attract 94 % more views on a web page than plain, descriptive data.
Visual information is more impactful when it comes to delivering a set of ideas. This is why sellers on online shopping websites are advised to put up as many pictures of their products as they can. If the images are aesthetically pleasing and of good quality, then there is a high chance that the customer will end up buying the product. Such is the impact of visual marketing, which has been an essential and promising factor adding to the increase in the percentage of your sales. Even the e-commerce giant Amazon also believes in this strategy. Hence the Amazon product lifestyle photography has become a crucial segment.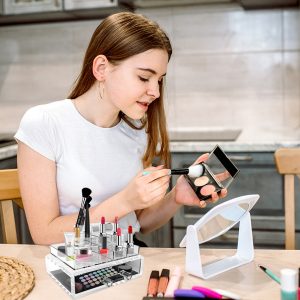 We live in a world where most people are found on Instagram, scrolling through the app and leaving a like or comment on the picture they find to be ranking at the top in the back of their minds. Isn't this a reason enough for sellers to focus on product photography and Amazon photo editing?
This technique is also great for increasing consumer engagement on your product page. By far, infographics are the best tools to increase traffic by at least 12% on any web page. All it requires is a pinch of creativity and in-depth knowledge of the right kind of photography techniques. The better looking your product to the viewers is, the more likely it is to be bought. The seller should also keep in mind that the images should depict a product's crucial selling points too.
Amazon Product Lifestyle Photography is the Gateway to success
This increasing trend in the market also opens a lot of scopes for photographers to use their innovative photography vision and implement the best techniques they know and have learned over the years. Amazon product lifestyle photography has opened the doorway to success for both the sellers and the photographers.
You must also decide upon a style and theme that fits the best for your products' category. You can hire a professional for this purpose. Experts often advise not going extra with your pictures and keeping them as simple as you can. A crowded image is never a good idea while advertising your product.
Before you start taking help from Ecommerce product photography service providers, thorough market research is recommended. You should always keep in mind that you cannot just start your Amazon product lifestyle photography photoshoot without any solid strategy as that would give you good results. Understand the market and analyze your competitors. Make a list of the brands that are performing well in the business and scan their visual images to incorporate some of their strategies in preparing your product portfolio. Understand your niche as a seller and then take services from a photographer who has expertise in the same.
Incorporating Amazon product lifestyle photography is great for you if you sell on Amazon. This is a part of learning consumer behavior, which is crucial for any business owner. You need to make your products so impactful that a person cannot help but say Yes to buying it.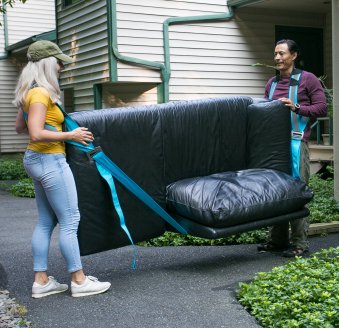 The lifestyle in today's times is also a reason why E-commerce product photography is indispensable. People are so busy in their lives that they do not have time to look at every aspect of a product. They open an item's page, look through the images, check the reviews, and even look at the photos shared by other customers who have bought it. A good product picture will not only work amazingly by leaving an impact on the buyer's mind but when a person looks for the image. They do not forget to match them with the ones shared by other buyers. This is because many times people end up buying an item that looks very different from the one shown in the images. This is another reason why Amazon photo editing also gives sellers a ray of hope.
There is a reason why, according to the researches, it has been proven that the average person reads only about 20% written information on a website page but goes through every image shared.
There is a huge percentage of people who prefer to check the images of a product before buying it, as compared to checking for the reviews by other consumers. One such example is, again, Instagram. People tend to take any action, such as; visiting the product's website for more details by just looking at the image of an item they find pleasing. Pinterest is another great model that is quite popular among people, and business owners are advised to leverage it as a marketing tool for their products. People pin what they like and look for inspiration in the solely image-driven app.
Professional photographers do it all for you. They work on various aspects such as; finding the right background, image quality, any props if needed, taking care of the environment around that should match the message of your picture, etc. This is why there is a wide range of types of photography and you need to select the right one for you.
After all, a picture is worth a thousand words.