Consider your Amazon business as a human body. While the products, listings and advertisements etc. are the various body parts, Amazon seller account management acts as the spine of your business. It paves the way for strategic inputs to increase sales while ensuring that the other aspects of the account are optimized for efficiency. An optimal Amazon account management, led by expert Amazon consultants can provide an essentially rewarding service that enables your business maximum reach across the Amazon marketplace. The expertise of an Amazon account manager could lead to a vital increase in sales and revenue generation.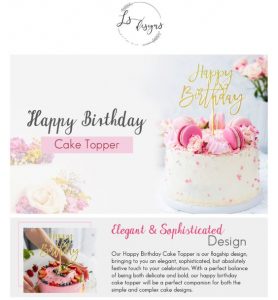 Listed below are the ways in which efficient Amazon account management waters your seeds of success:
1) Product listing optimization: Amazon account manager works on creating informative and keyword rich listings of your products. Search engine optimized content ensures that your products reach the eyes of target consumers. The use of applicable, high volume keywords helps your product rank higher in the SERPs while information rich copy increases conversions and helps shoppers make a confident purchase decision.
2) Brand development: A dedicated Amazon account manager works dedicatedly to improve brand recognition and recall on Amazon. There are several tools like A+ Content, Amazon Brand Store and Sponsored Brand Ads that can help you build a brand on Amazon. Your account manager can help you build a roadmap and an action plan to accelerate brand awareness.
3) PPC management: We all know that PPC is not a set-it-and–forget it thing. It is difficult to set up and harder to manage. Your Amazon account manager can help you create and manage PPC campaigns from scratch. Their proven best practices and micro-level PPC management and optimization can positively improve your bottom line and ROI.
4) Inventory management: Nothing frustrates a customer more than seeing the currently unavailable on the product detail page. At the same time, no seller wants to pay long term storage fees to Amazon. Inventory management is all about finding the sweet spot and maintaining the balance between demand and the supply of inventory. Your project manager will help you with that.
5) Account growth and performance: Amazon seller account management regularly analyzes and monitors the growth of your business and provides valuable recommendations to enable further development of your brand. Amazon account managers can be your trusted managers when it comes to identifying new ways to expand your Amazon footprint.
At eStore Factory, you can have access to the best team of Amazon consultants to manage your seller account. You can avail best quality services for the best prices at eStore Factory and gain a competitive edge over others.