Your Amazon Storefront is the visage of your brand. It is not just a display of your products, but it also narrates your brand story. When you work to create an Amazon storefront, you must remember that it is a step closer to enhanced brand affinity and recognition. It helps gain better customer trust and builds on it to boost brand loyalty and value. An optimal storefront design helps you categorize all your products and provides a seamless shopping experience to customers online. It improves the visibility of your products and builds your brand presence online. As an Amazon seller, you must create an Amazon storefront that holistically gratifies customers' needs and searches. In return, you get an overall boost in your brand performance and revenue.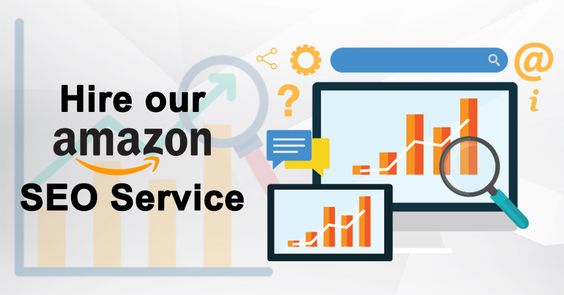 Clubbing storefront design and Amazon SEO services can improve the impact on customers and give you speedy results. With the help of an Amazon consulting agency, get designing and Amazon SEO services to holistically develop your Amazon brand store.
Benefits of Amazon SEO service enabled Storefronts
Search engine optimization is the backbone of your product listing, description, and even storefront content. Optimized content is the key to opening ways to convertible traffic and potential customers. An Amazon storefront designed and curated with Amazon SEO strategies can guarantee an upscale in sales. Here are some more benefits of creating an optimized Amazon storefront:
A professionally designed and optimized storefront conveys the credibility of your brand
Creative designs help catalog products for easy navigation and a sophisticated look
With better customer engagement, it helps your brand grow organically up the SERP scale
Optimal storefront designs help retain customers and grow your customer base
With Amazon SEO services, you can convert most page visits into sales and maximize profits
Keep your customers updated about all your latest and already existing products
Hire an Amazon consulting agency for attractive and optimized storefronts
You must create an Amazon storefront that proves to be an attractive stop for your customers to seek the best shopping experience. Your storefront designs must add to their satisfaction and trust with user-friendly and device-friendly layouts. Graphic designing, EBC, and Amazon SEO may not be your forte, and this is why you need to hire an Amazon consultancy. Expert designers and Amazon SEO services can build you a storefront that narrates your brand story and enhances your brand presence.
Choose eStore Factory for optimal storefront designs
Our SEO and Amazon experts work diligently to create Amazon storefronts that speak of brand excellence. From product cataloging, creative content, designing, and optimization to approval, we do it all for you at eStore Factory. With eStore Factory, sell more and increase your Amazon footprint.